The Ultimate Guide to Certified Door Installation by WarmDreams in Chicago
Oct 16, 2023
When it comes to enhancing the security, aesthetic appeal, and functionality of your property in Chicago, one of the key elements you should consider is your doors. Whether you're a homeowner or a business owner, having a certified door installer like WarmDreams in Chicago can make all the difference. In this comprehensive guide, we'll delve into the world of certified door installation and why choosing WarmDreams in Chicago should be your top priority.
Why Certified Door Installation Matters
Certified door installation is not just a buzzword but a crucial aspect of maintaining the integrity of your property. These professionals have undergone rigorous training, ensuring that the installation process is flawless, meeting all the required safety standards. This leads to a multitude of benefits for property owners:
Enhanced Security
Your door is the first line of defense against intruders. Certified door installers understand the importance of a secure entrance. They'll ensure that your door is installed with precision, using the best locks and security features available. This guarantees the safety of your property and your loved ones.
Improved Energy Efficiency
Certified door installers are well-versed in energy-efficient door solutions. They can recommend and install doors that keep your indoor climate controlled. This leads to lower energy bills and a reduced carbon footprint.
Aesthetically Pleasing
WarmDreams in Chicago offers a wide range of door options, from traditional to modern. Their certified installers can guide you in choosing the perfect door to match your property's style, enhancing its curb appeal.
Warranty and Longevity
When you choose certified door installation, you benefit from manufacturer warranties, ensuring that your investment is protected. These doors are built to last, with proper installation guaranteeing longevity and durability.
WarmDreams in Chicago, Il: The Pinnacle of Certified Door Installation
With a multitude of options available, why should you choose WarmDreams in Illinois region for your certified door installation needs? Here's why:
Unmatched Expertise
WarmDreams has been serving the Chicago community for decades. Their team of certified door installers possesses unparalleled expertise in the industry. They understand the unique needs of Chicago's residents and businesses and can recommend the best solutions.
Customization
No two properties are alike, and WarmDreams knows this. They offer customizable door solutions, ensuring that your door installation perfectly fits your property's requirements and your personal preferences.
Quality Products
WarmDreams exclusively uses top-of-the-line door products from trusted manufacturers. This ensures that the door you choose is of the highest quality, backed by warranties and built to withstand the test of time.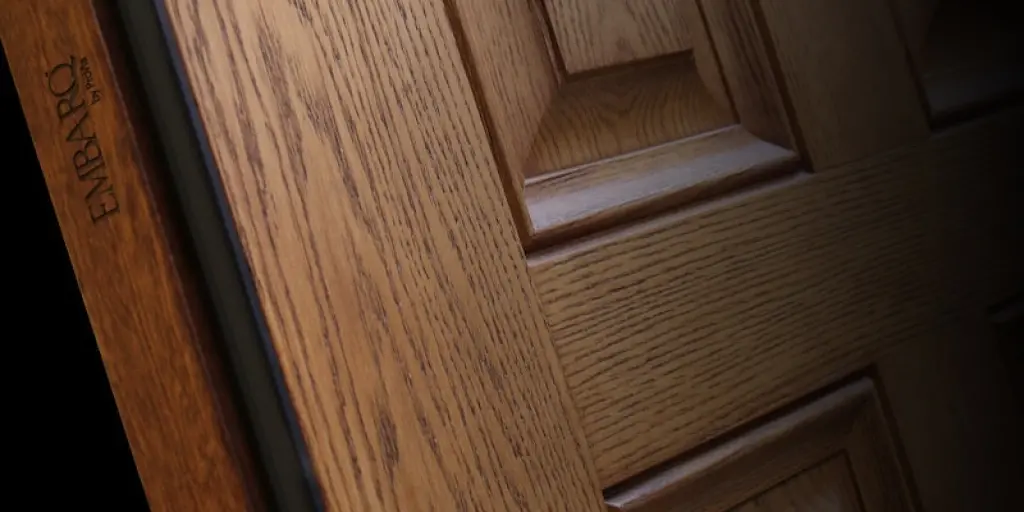 Competitive Pricing
Certified door installation doesn't have to break the bank. WarmDreams offers competitive pricing, making quality door installation accessible to everyone.
The Process of Certified Door Installation
Certified door installation by WarmDreams in Chicago is a streamlined and hassle-free process. Here's what you can expect:
Consultation
The journey begins with a thorough consultation. WarmDreams experts will assess your property's needs and your preferences. This step ensures that the right door is chosen for your specific requirements.
Precise Measurements
Accurate measurements are crucial for a successful door installation. WarmDreams certified installers will take precise measurements to guarantee a seamless fit.
Professional Installation
Once the door is chosen and measurements are taken, the installation process begins. WarmDreams' certified door installers will install your door with precision and care, ensuring all safety and quality standards are met.
Final Inspection
To ensure everything is in perfect order, a final inspection is conducted. This step guarantees that the door functions flawlessly and meets all safety and security standards.
Customer Satisfaction
WarmDreams in Chicago prides itself on customer satisfaction. Their team will ensure that you are delighted with your new door and are ready to answer any questions you may have.
When it comes to certified door installation in Chicago, WarmDreams stands out as the top choice. Their unmatched expertise, quality products, and dedication to customer satisfaction make them the go-to option for enhancing the security, energy efficiency, and aesthetic appeal of your property. Say goodbye to subpar door installations and embrace the excellence of WarmDreams in Chicago.
Don't compromise on the safety and beauty of your property. Choose WarmDreams, the certified door installer in Chicago that sets the standard in the industry.